Joseph Farley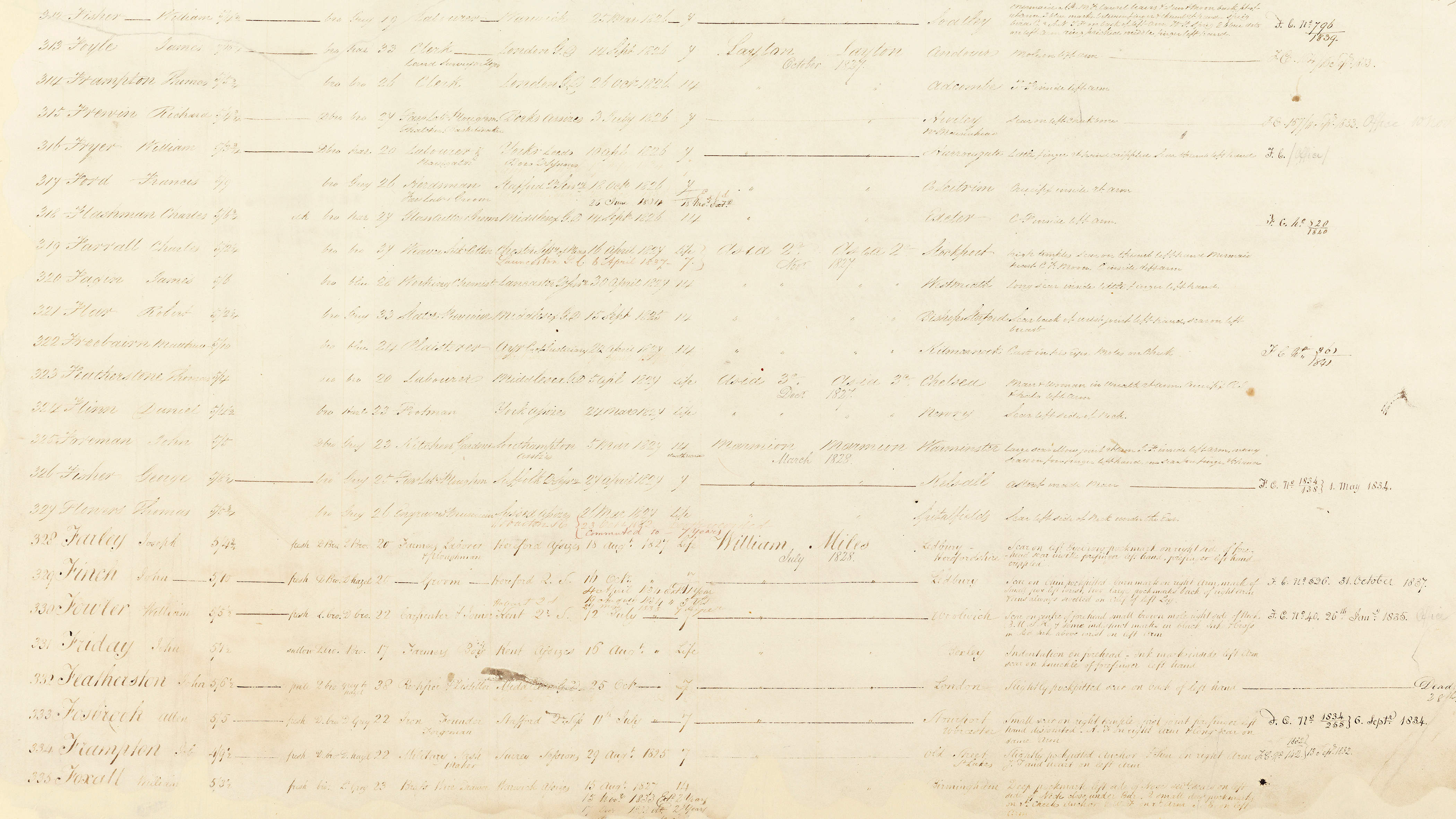 Name

Joseph Farley per William Miles

Native place

Ledbury, Herefordshire

Trade

Farmers labourer and ploughman

Height

5′4″¾

Age

20

Complexion

Fresh

Head

–

Hair

Dark brown

Eyes

Dark brown

Remarks

Scar on left eyebrow, pockmark on right side of forehead, scar inside forefinger left hand, forefinger left hand crippled.
Farley stated his offence as 'house breaking and stealing clothes'. There is only one record of secondary punishment for Farley, when he was given 25 lashes for repeated neglect of duty and disobedience of orders, in . He worked at reaping as well as in the forest cutting trees and splitting logs, with Archer once remarking that he 'brought home a gum log 24 feet long.'
Farley received his ticket of leave in but in he was caught being out of the district without a pass, and given one month of hard labour. In he received his conditional pardon and married in . He died at age 82 from 'senility'.