John Leech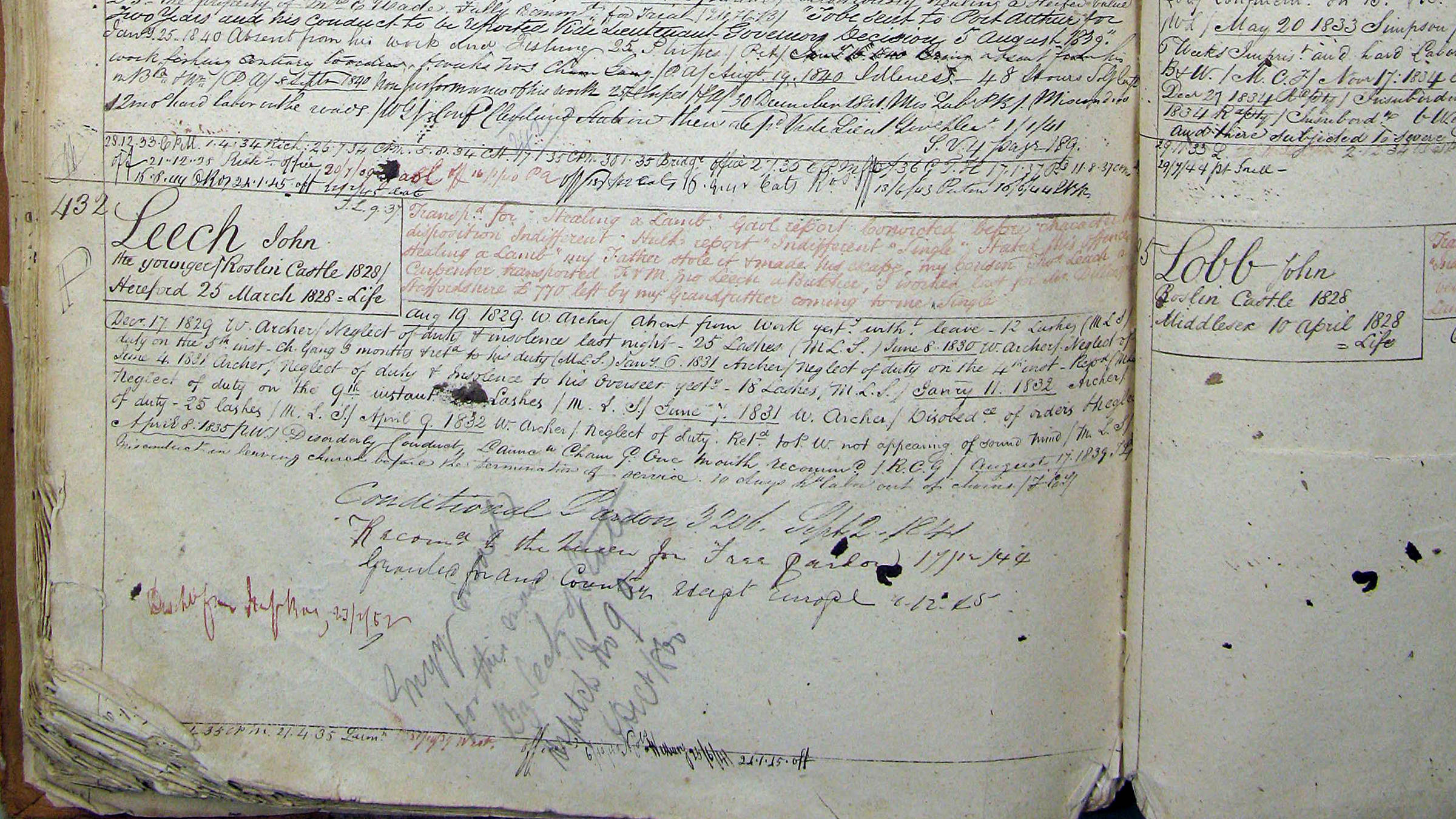 Name

John Leech per Roslin Castle

Native place

Leominster, Herefordshire, England

Trade

Butcher

Height

5′

Age

19

Complexion

Brown

Head

Oval

Hair

Brown

Eyes

Brown

Remarks

Lost 2 front teeth upper jaw, 1809 inside left arm, ring pricked middle finger left hand.
For stealing a lamb, Butcher John Leech was transported for life. When asked of his crime he stated 'my father stole it and made his escape'. Working for William Archer in , John spent considerable time hoeing wheat, reaping fields, carting hay. Leech was also put to work at his trade cutting down drakes and slaughtering sheep for food. On January 4 1830 he was Sewing the Canvas together for Stack Cloth.
Between and , John was charged with neglecting his duties or similar eight times and as a result he received over 100 lashes. He was 'relocated to Public Works not appearing of sound mind'. It took John nearly another decade in the system, until he received his conditional Pardon in and his free pardon in .