John Burrows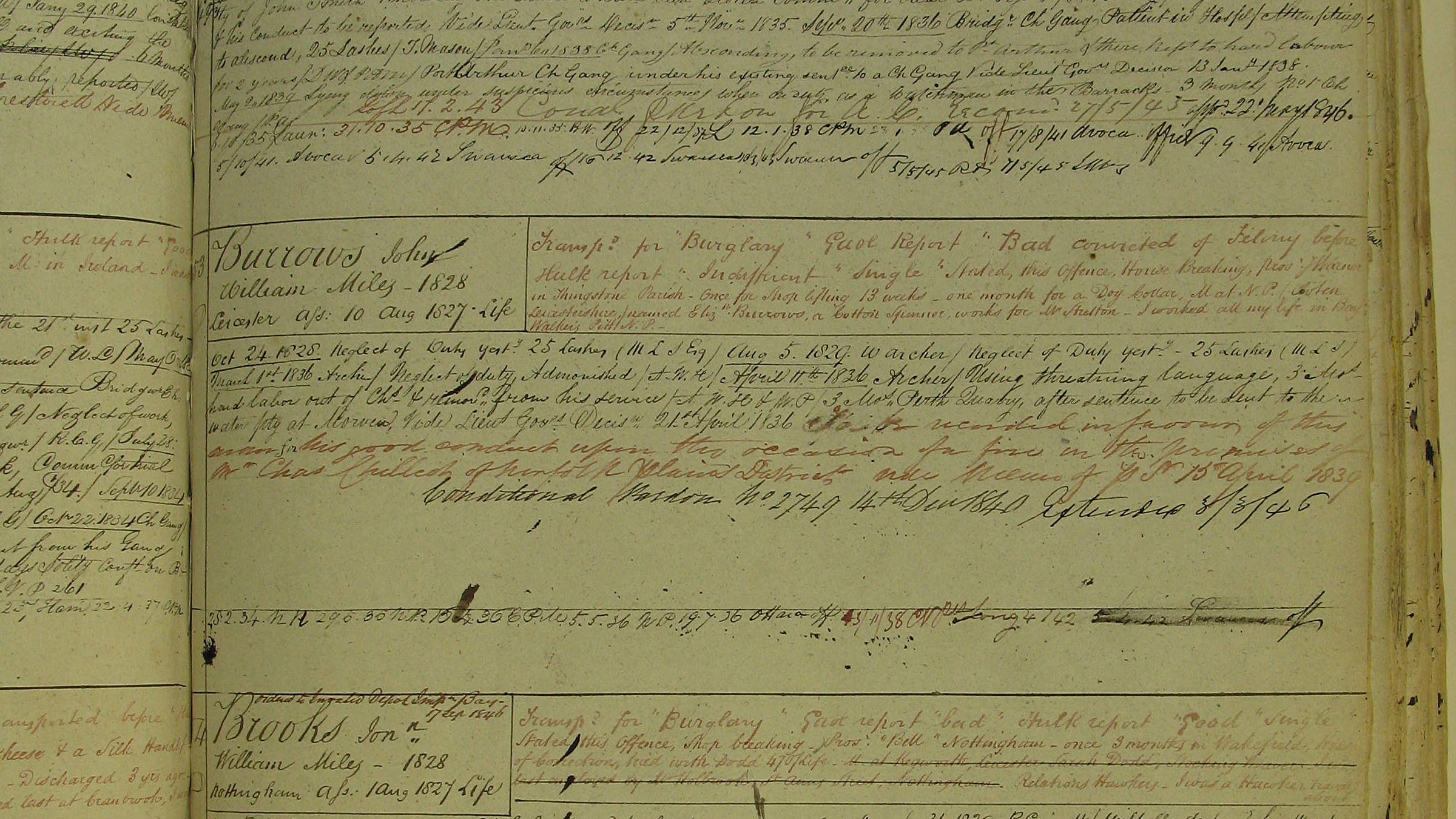 Name

John Burrows per William Miles

Native place

Coleorton, Leicestershire, England

Trade

Coal Miner, Well Sinker

Height

5′6″¾

Age

22

Complexion

Fresh – Freckled

Head

Large

Hair

Red

Eyes

Dark Hazel

Remarks

Much pockpitted flesh mole left side of chin. A.S.J.B inside right arm. W. inside left arm.
Sentenced to Transportation for Life in for burglary, John Burrows had served time at least twice before, 13 weeks for shop lifting and another 4 for stealing a dog collar. On his record he noted that his mother Elizabeth remained in Coleorton as a cottons spinner. Prior to transportation he said he had worked all his life in in Benjamin Walker's Pit (a colliery in his native place).
Clearly being adept at moving earth as a miner and well sinker, when assigned to William Archer in some of the first tasks John took on were clearing out drains, digging ditches and sorting potatoes. On , William recorded in his farm diary that a new spade was given to Burrows. On few occasions Burrows was reported and charged with neglect of duty, for which he received a total of 50 lashes, and after working for William Archer for about seven years he was charged with using threatening language and removed from service to serve 3 months at hard labour. Burrows received his Conditional Pardon in .