Abraham Spratley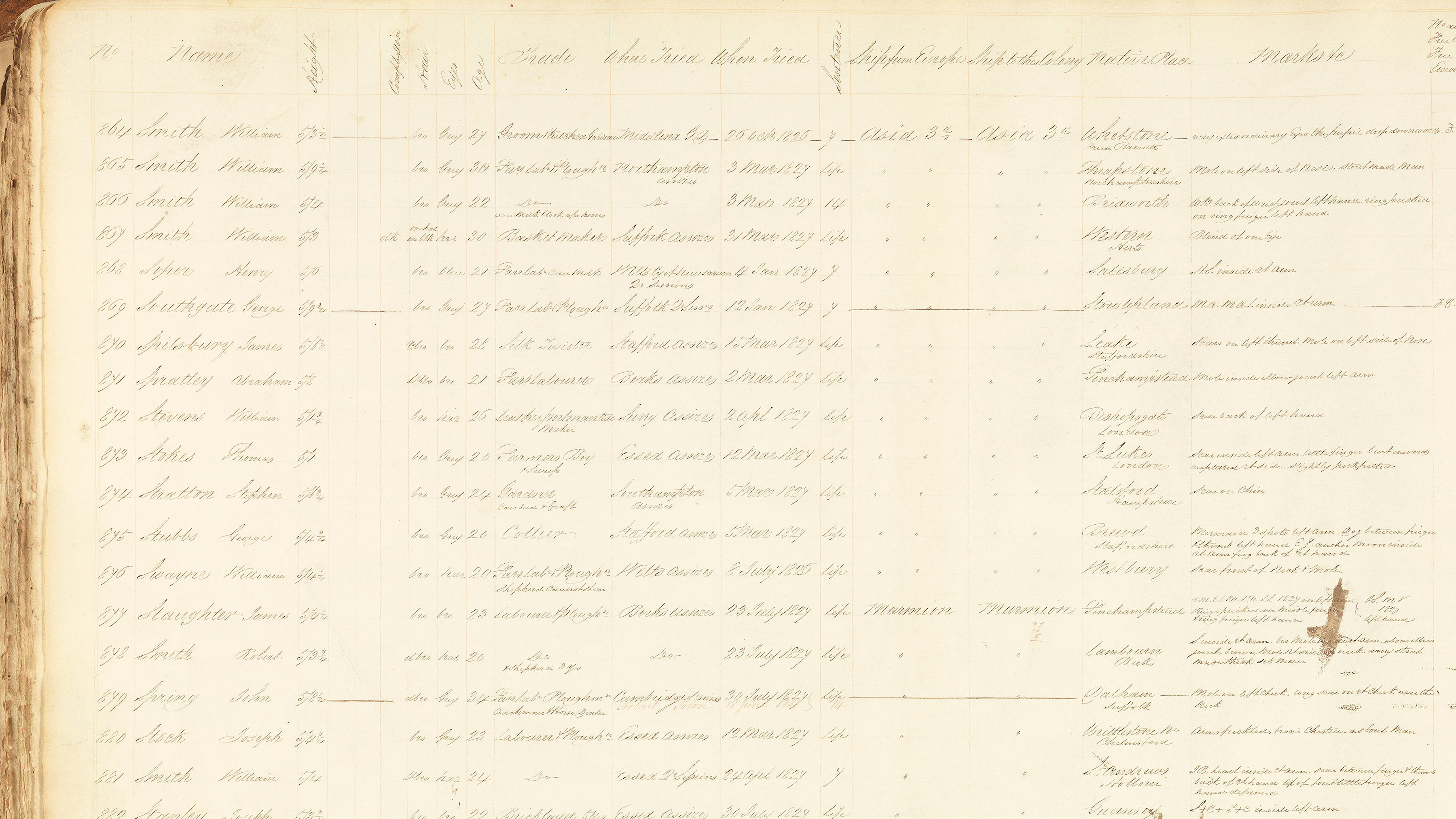 Name

Abraham Spratley per Asia 3

Native place

Finchamstead

Trade

Farm labourer

Height

5′8″

Age

21

Complexion

–

Head

–

Hair

Dark brown

Eyes

Brown

Remarks

Mole inside elbow… left arm. Single, Protestant.
Spratley was sentenced to life for sheep stealing. Despite being called a 'bad, sly, untruthful fellow', his conduct was good and orderly on both the hulk and ship to Van Diemen's Land. After arrival from Portsmouth in , he was working for William Archer mainly at drainage. He was punished just once, for 'being drunk and not proceeding to the service of his master', for which he received 25 lashes.
In Spratley went to Jospeh's (Archer) and he started working as a shepherd. He received his conditional pardon in and his free pardon in . In he was granted 20 acres of his own, in Longford.